Vendor Spotlight: Furnishings with History
12/09/2016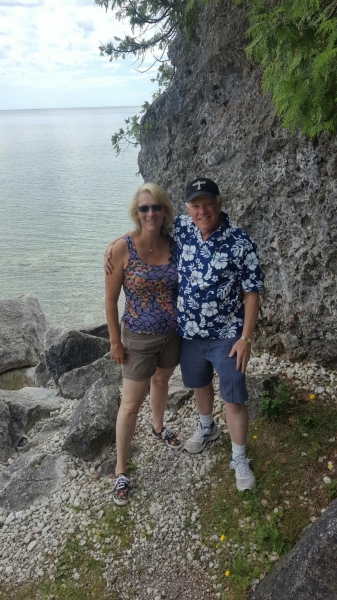 Furnishings with History
(located on the lower level and Picker's Paradise)

Susan Liggett

1. How did you come up with your booth name?

I always loved the phrase "a person with history" because it is so enigmatic. My first creations were cobbled together from old wood. Each piece had a "history" - old fence board, barn wood, chair leg, or dresser drawer. I find it interesting, like a puzzle, to take these things and make furniture that is visually harmonious and still retains its "history."

2. How long have you been a vendor?

Brendan let me put a potting bench out in the courtyard in 2012.

3. How would you describe your merchandise?

I try to limit my merchandise at Riverside to a few product lines: mid-century modern, vintage kitchen, industrial and repurposes of one-of-a-kinds. I also have some painted pieces.

4. What do you like best about Riverside Centre Antique Mall?

I love hearing customers remember the past as they walk through the mall. "My grandmother had one of these" is a testament to the connection people have to things with "history."

5. What is your favorite thing about the vintage business?

For me, every day is different. I wake up excited to see what that day will bring. I get to use my commercial art and marketing background and my woodworking knowledge. I respect the history of the things that pass through my hands and I am grateful to be a part of a group of vendors that understand and share my love of this business.
← Back to Blog